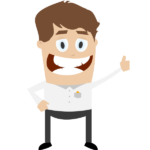 How does the account approval process work?
– You can proceed with Biz account registration by referring to the information below.
1) "Individual entrepreneur/corporate with business registration number" Business registration number confirmation.
2) Check the industry information, such as the industry and business location.
3) Check the information of the person in charge, such as the person in charge name, contact number, and e-mail.
How long does the review process take?
The review process will be completed within 24 business days and you will be notified of your approval.